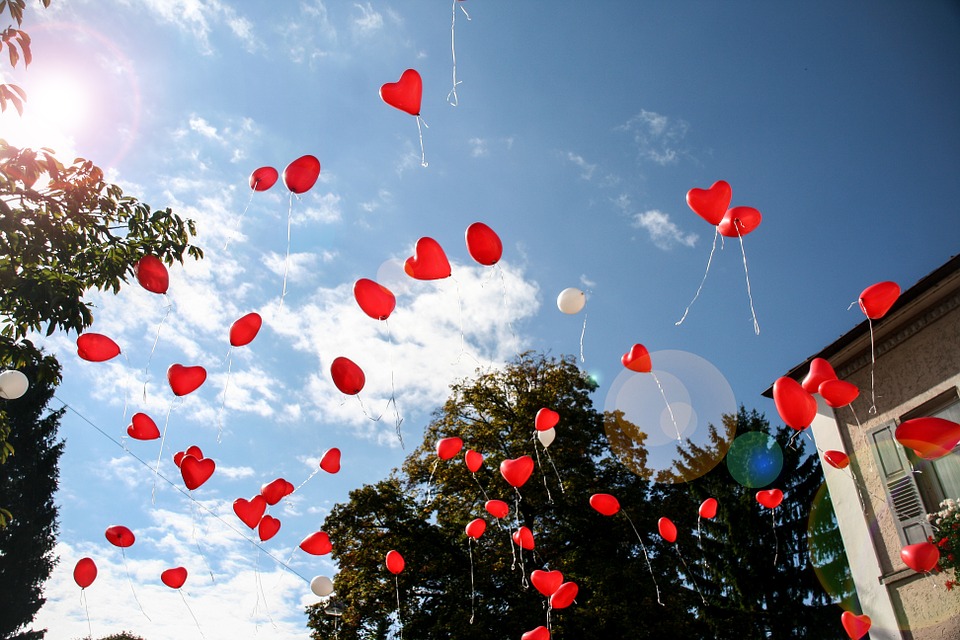 Valentine's day is celebrated in Mexico as 'El Día del Amor y la Amistad' or the Day of Love and Friendship. The focus isn't just on romantic love but also platonic, familial and brotherly, so Mexicans go for joint celebratory dinners and buy gifts for their friends and family.
Children often give their parent paper hearts, little notes and candy to show affection. School going teens also use the day to celebrate friendship by exchanging gifts, flowers and hand-made notes of those who they regard as their 'best friends'.
Paint the Town Red
As Valentine's day approaches, you'll find the streets, shops, restaurants and cafes covered with crimson balloons. You'll also find hearts, banners, flowers, Cupid figurines, and other vibrant decorations. On the streets and tourist sites, you'll spot many balloon-sellers holding colourful merchandise with the declaration "Te Amo" printed on them, which means "I love you". 
Gifts for your Valentine
Shopping malls are crammed with gift items, ranging from flowers to stuffed animals and chocolates, jewellery, perfumes and electronics. Red balloons are a very popular gift, especially red ones or heart-shaped ones. Other gifts exchanged are cards, traditional Mexican sweets and serenading outside the home of your significant other as an extravagant declaration of love. People hire trios of musicians who play romantic music, also known as Mariachi bands, Huapango singers or Troubadours. Mexicans love to go out to eat on V day and throw parties for their friends and families so make sure you reserve a table well in advance for your favourite restaurant that day.