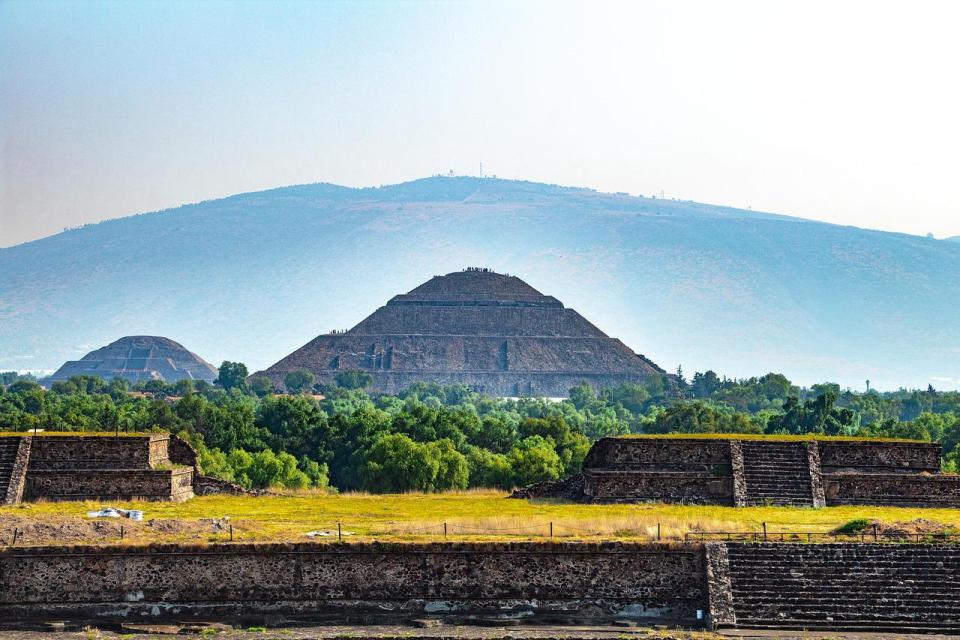 The vibrant and colourful Mexico City is scattered with several hundred cultural landmarks and tourist attractions that make it a popular destination to visit. Summer in Mexico City is a wonderful time to go out and about, explore the hidden gems and wander around the bustling city streets. Wear your sunblock & comfy shoes, and get walking!
Head Out to Teotihuacan
Ever tried being inside a hot air balloon? Teotihuacan is a famous archaeological find that offers visitors aerial views & private tours of the excursion. You can take a day off and spend time in the air as you watch the historical marvel. Dating back to over 2000 years, this landmark is something you should not miss out on during the summer months in Mexico City!
Walk Around the City Parks
Looking for some fresh air? If there is one thing nature enthusiasts love about Mexico City, it is the abundance of natural parks and gardens! Chapultepec Park, among the largest parks in Mexico City, is hard to miss. Summer is the perfect season to cycle around with kids & enjoy a picnic with the family. Get your daily dose of Vitamin D by just sitting on the park bench!
Book Popular Food Tours
If there is one thing you must try in all the cities you travel to, it is the food! Mexico City is a melting pot for different cultures and cuisines. You can enjoy the colourful local food at some of the city's hottest restaurants or, you can visit the street shops for something more authentic. Plenty of food tours will give you access to some hidden gems!
Visit the Iconic Landmarks
Get those cameras out and prepare to make memories for a lifetime! Sunlight and clear blue skies give Mexico City the best lighting to shine under. Visit the Palacio de Bellas Artes, walk around Zocalo or explore the Chapultepec Castle; the choice is yours! Watch out for some amazing seasonal deals on walking tours available for exploring the attractions!
Explore the Local Museums
If you are a history buff, then Mexico City has plenty of places you can choose from. Explore the archaeological insights at the National Museum of Anthropology, head to cultural galleries or even make time to surround yourself with local art at the city's well-known art museums. It will surely open your eyes to the local culture!