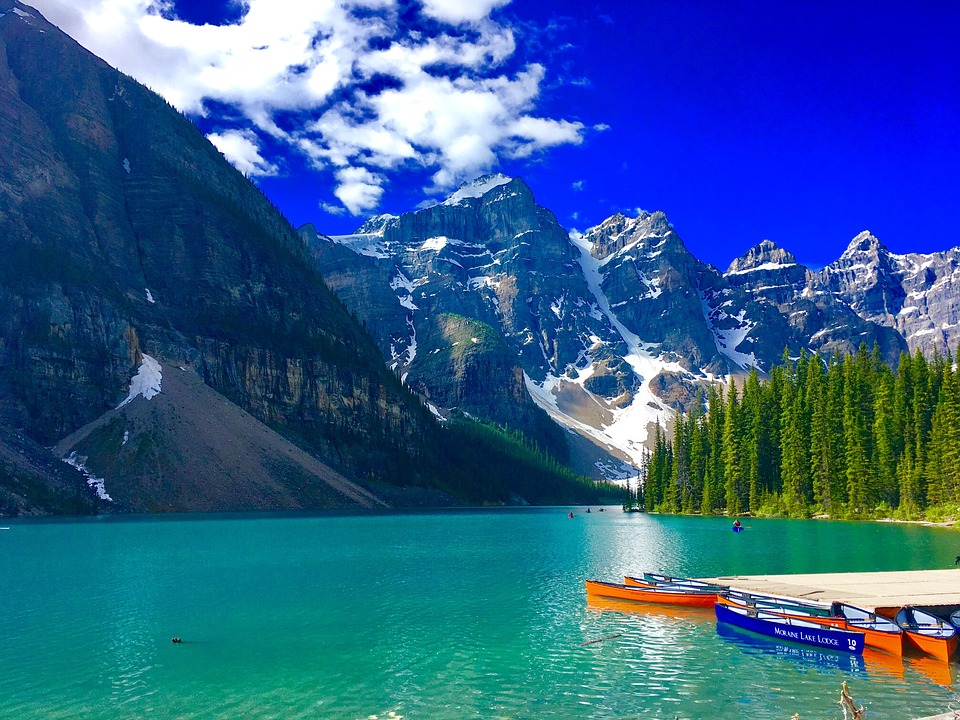 Canada is one of the top countries to visit for leisure and adventure. With Canada's diverse landscape, travelers can experience unforgettable outdoor adventures and spectacular natural attractions
Canada is also home to metropolitan cities with multicultural communities, each with its own unique charm and personality. There's plenty of things to do and places to discover, so whether you want a city tour or an outdoor escapade, Canada will not disappoint.
More than 15 million tourists from around the world arrive in Canada every year. Tourists from the United States remain on top in terms of air arrivals and automobile crossing. But since the changes in visa requirements were implemented, there has been a surge in tourist arrivals from Mexico.
More Mexican citizens are traveling now more than ever to Canada because of the eTA system. You can get your eTA Canada on Evisa Express in just a few minutes!
 
What is eTA to Canada?
eTA is an electronic travel authorization document required for foreign travelers who wish to cross the Canadian border by plane. The electronic visa can be used for all recreational, business, or transit-related reasons.
The Canadian eTA is a multiple entry visa that allows its' holders to visit Canada for six months with each visit. The approved document stays valid for 5 years from the day it's been issued! Moreover, it electronically links to the applicant's passport.
Applying for an eTA is considerably faster and less expensive compared to obtaining a traditional visa because the process of applying is done entirely online. There's no need to go to the embassy to apply in person.
Processing takes a maximum of three days, but applications are typically approved within minutes. The processed document arrives directly at the applicant's email address in the form of a PDF file.
 
Are Mexican citizens eligible for the Canadian eTA?
Yes. Mexico is one of the 57 countries eligible for the Canadian eTA. Canada and Mexico have been strategic trade partners with strong economic, political, and cultural ties.
To further expand and strengthen relations between the two countries, the Canadian authorities lifted the regular tourist visa requirement for Mexican citizens.
As a result, Mexican travelers who wish to visit Canada can apply for an eTA online instead of a traditional visa.
What requirements do Mexican citizens need to meet to apply for the Canadian eTA?
Applying for the Canadian eTA is quick and intuitive. Here are the requirements to meet:
Valid passport. All applicants must have a passport that is valid for at least 6 months from the date of the planned trip to Canada (or the date of arrival). Make sure to check the expiry date before applying.
 
Active e-mail address. Since the entire process takes place online, Mexican applicants must have an active e-mail address. Communications and notifications are done via e-mail. A confirmation in PDF format is sent to the e-mail address provided by the applicant.
 
Method of payment. The application procedure requires online payment, so make sure to have access to any online payment method. You can use PayPal, PayU, or any other method available.
 
A step-by-step eTA application
Step 1: Complete the online application form. Provide some personal information, as well as details regarding your trip to Canada, passport information, and your active email address. Double-check if everything is correct and submit the form.
Step 2: Pay the fee using any online payment method. Once that's done check your email inbox to see if you have received a confirmation number.
Step 3: You will get an e-mail about the status of your application. Most applications are approved in minutes. So check your inbox. As soon as you receive the document, you'll be ready to visit Canada! Moreover, since approved eTA is electronically linked to your passport, there's no need to print an additional copy.
 
What can Mexican citizens do with the Canadian eTA?
It's important to remember that with a Canadian eTA, Mexican nationals can travel to Canada for a maximum of 180 days at a time and can only use it for leisure, business, or having a stop-over in the country.
Here are the activities Mexican citizens can engage in when they have a Canadian eTA:
Go on vacation to Canada and visit various destinations for sightseeing or adventure
Visit friends and relatives residing in Canada
Take part in meetings and participate in seminars, conventions, and trade fairs
For transit. Pass through the airport in Canada to get to another final destination country (for air travel only)
For other travel purposes, a visitor visa is required (work, study, long-term stay, etc.)
 
Final thoughts
With the Canadian eTA, Mexican nationals can now travel to Canada for vacation, business trip, or transit. Getting an eTA is more than easy!
The process and approval take only a few minutes. This encourages more Mexicans to visit Canada to discover and enjoy its wonders in the most effortless way possible!